Age: 36 (April 15, 1981)
Height: 6' o"
Relationship Status: In a Relationship
Languages: English, German
Occupation: Security Specialist Manager, Monarch Solutions
Former Grendel 
Currently Living: Riverport, Massachusetts 
Sexuality: Gay 
Nationality: American (German descent) 
Species: Dhampir (Human/Trashpire)
Class: Pureblood/Halfling
James was born a gooey, sticky mess on April 15th, 1981 in Tampa, Florida. Presumed stillborn, he was nearly announced dead before the slight twitch of movement showed the cold, nasty thing was still alive. It was an utter surprise, considering the condition his mother was in when she gave birth to him. High as a kite, James suffered from neonatal abstinence syndrome, but thanks to his incredible biology he managed to right himself a few days later.
His mother knew what he was. His father, a Pureblood, sobered up to help take care of his son only to find out that his mother would eventually run off. Tasked with raising James himself, Neegan did his best to pretend he was a cookie cutter single father only to end up having James resent him for his absences and his strict, inhuman attitude.
James was a curious child, often getting into trouble by sneaking into private property, claiming he could talk to ghosts. He spent time in public school and learning from his uncle and father. He grew into a soft, rather loving man, mostly unaware of what he was and utterly ignorant of the world of the supernatural.
Until his first bite.
After discovering what he was, James ran away from home to end up wandering the streets and eventually ending up in Texas. From there, he made his way around the country, learning, growing, meeting people. Learning to live with what he was. It was a simple life. He spent time as a farm hand and fed on animals, keeping what he was a well-kept secret. He managed to finish school and moved on with his life.
As he entered adulthood, James found himself drawn to the animistic tendencies of his pureblood half, indulging in cannibalism and even drinking the blood of passers-by to keep fed. Not exactly a killer, he had a hard time keeping himself under the radar. Eventually, he grew out of his killer instincts and found a way to keep himself situated and fed. Moving to New York, James got a job working security, bringing in an alright income. James's awkwardness tends to make people walk on eggshells around him. Talking to him usually gets people in close. 
Now, James lives in Riverport on his own, trying to balance what he is, his bills, and his work. He's passionate, caring deeply for what he does, but he easily gets discouraged when others don't act the same way. He's gullible to a degree, missing social cues and tending to take people at face value, relying heavily on first impressions. His awkwardness tends to make people uncomfortable, but once he opens up, he's a whole other person.
His territorial nature is thanks to his vampiric side, if he trusts someone, he can shift away from his thoughts and keep civil. He does get jealous of males showing romantic interests in his mate, even at times when females approach him as well, but he's no savage. Jealousy an ugly monster does make.  He's not an expert at firearms, but he can fight hard with his claws. Sharp, elongated nails rip out of his fingertips, the raw power tainting his blood and turning his arms a radiant of black, showing he's not at all the human he seems. He's an alright marksman, however.
He drives a 2018 Nissan Altima. It is his company car.
 He's a Dhampir, born half vampire. He's a special specimen- his mother survived birthing him, and he's managed to live with what he is. He's somewhat animalistic and bloodthirsty, but as time has gone on, he's learned to curb his hunger and keep himself under control. Once a year he becomes feral, desiring the need to impregnate and carry on his progeny. Being how he is, however, keeps him just a little horny for a week straight. It might make for an incredibly fun time. Once, James ingested the throat of Nosferatu in a rage and has been known to eat other vampires and humans. His cannibalism can be sated by blood, however.
James has a Maine Coon cat named Winston. He has vowed to never eat Winston. He loves Winston.
Night Vision | Enhanced Speed | Enhanced Agility | Retractable Claws
Acid Venom | Healing Saliva | Accelerated healing
Water | Decapitation | Magic
BOYFRIEND
Eka Iskandar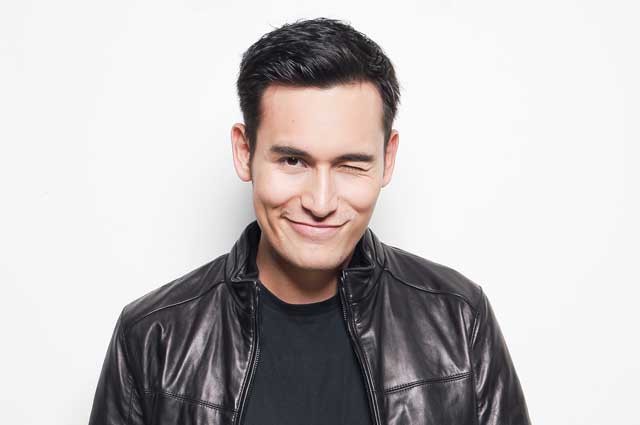 SIRE
(Biological Father)
Neegan Harris



ADOPTIVE UNCLE
(Because his father said so)
Jurgen Steinholtz

BOSS
Paul Serene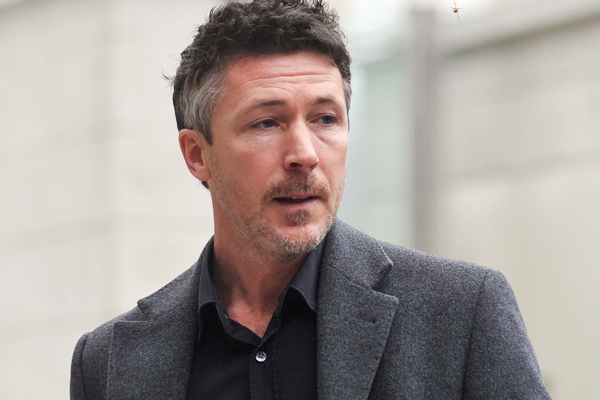 "A family can be an old psychokinetic, a pissed vampire, and their hapless son."