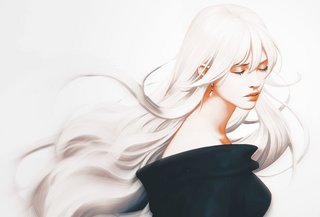 Hello! I'm an experienced RPer looking to start some new stories! 
I'm interested in any genre really, though for this character specifically it would be more within medieval fantasy or modern fantasy; with action, romance, or some smuttiness. With that said, 18+ only! Smut isn't mandatory, but I do request some sort of romance even if it's a slow burn. 
I love a good story with drama, angst and stakes to keep things moving. This character isn't a fighter, but I know how to write fight scenes and am comfortable having action through any story.
I usually reply in paragraphs and I'll match the length of responses. I understand that length can vary depending on what fits the current pace. I'm still finding my way around this site and it seems like direct messages or inbox (those are two separate things, right?!) are the best ways to communicate. 
I'm still going through a couple ideas in my mind! If you're interested or have any ideas, don't be afraid to send a message!