☨Real Name- kriji
☨Age-Unknown

☨Eye Color- Red

☨Bloodline Spieces Shadow Reaper (シャドーリーパー)

☨Origins- The Void Undead Realms Of Aokigahara Forest.

☨Ability's/Powers- Can teleport anywhere the user wants to go, but will become weak if used constantly. Shape shift into a mist like shadow or a monsterous dog, to trick human bystanders. Speaks in a demonic tongue. Blood color is normally dark like the void, and will infect a person within contact. Uses it's shadow tenrils, claws or long cursed sword if being attacked. There is also a time where this demon reaper could summon ghosts and shadow demons.  

☨Name- Kenji Nakamura
☨Age- Around his early 30's

☨ Eye Color- Dark Brown, but normally Orange color. Has to wear eye contacts to had his true self.

☨Hair-Messy or clean depends on RP.

☨ Relationship Status- Single Not Intreasted

☨Family- None, Even though he fakes of having family.

☨Ex-Occupations- Paranormal Police (1982/1987) Quit his job, because of seeing his best friend die. During a Phantom attack. Guardian Of The Forest Aokigahara (1980/Unknown) Has a reason to be connected with this place. Trying to keep every Yuri, and other Phantoms in check. Who had died differerntly inside the forest sometimes it's classifeid on how they died or where.

☨Fake Job- FBI Agent/Becoming Agent X-84, Orignally is a Soul Collector

☨HomeTown- Tokyo Japan (Has started to leave that life behind. Moved somewhere in the US, but occationly travels around.There's even a rumor that Kenji owns a cabin in the forest,at NY.)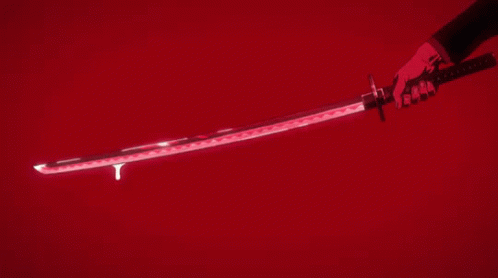 ☨Weapons-Cursed Katana-He's the only one who can weild it. regular Handgun.

☨Skills & Ability's-Swordsmanship, Night Vision, able to hack into computers, excellent hunting, and tracking, Marksmanship, Parkour,armed and unarmed combat skills,Obsevation,heightened senses,inhuman speed, duraince, and agility. There are even times that he can smell blood from a mile away. Including seeing phantoms or ghosts moving around into the darkness at night. Teleportaion, into both realms. Shape Shifting into a huge shadow like dog. Rapid healing.

☨Blood Type- Type 0 Blood Color red

☨Personality- Having decades long for being overly silent and calm. Kenji isn't very much the talkitive type. Once you start a conversation, he might get into it but all and all. He's very much the silent kind of guy. Sometimes Kenji dose have a bad side to him, getting into a couple of fights with mortal men. He almost crushed one's neck with his bare hand, accidently killing the guy. Including having a bunch of trust issues with others, thinking that their working for someone that is out to get him. After all he isn't really a very bad kind of person, trust is always the main problems, and even he's more into his job then anything. He might come around later and try to become more helpful and kindhearted.He will try his best to even protect that certain person, if he has to. (Sorry I might change this later on.)
 Weaknesses/Limitations
Mirrors refections, and shadow and set in the true form.

Holy Magic, and sage gives off an allergic reaction of burning.

teleportation will make the host grow very weak. If he uses it constantly that is. In the human world, he can't send the person he's protecting into the afterlife. Unless they choose to be so, or he has to wait until it's time for the person to be taken. 
Likes- Animals, Cars, loves silent and rainy nights. His long time job, and everything else in life. Like Spicy food, going on a jog, or walk. Hunting and fishing. Quite places- Cemetery's old abandoned places etc.
Dislikes- Seeing friends and other humans getting hurt or killed by something or someone. Hospitals, people who are jerks, or just plain stuck up idoits. Being betrayed. An orginization named Zenro, who will do anything to capture and use Kenji as an experiment or becoming a weapon.