I am open to new roleplay threads
Threads are Open
Profile Style (Customize your page with CSS here!)
https://www.youtube.com/watch?v=x90wbBGR59Y
Character Relationship Status
Single
Character Personality
He is very prideful as he is a saiyan. He belives he can beat anyone in battle his ego will get him killed someday. Atleast some think so.
Character Likes
Monkeys,Fighting
Character Dislikes
Weak people
Character History/Story
¥Parents¥
Father: Zenshi Sabe
Mother: Avoca Ozora
¥Race/Species¥
Gash is the hybrid of a Saiyan and demi god.
¥Usual Mood(s)¥
Happy and cheerful
¥Height¥
6'7
¥Body Structure¥
Lean and muscular
¥Occupation¥
Gash works as a paper boy for the Daily Crustacean.
¥Sexuality¥
Bi
¥Most Important Quality(s)¥
Gash's determination and ambitiousness. He always thinks of big goals and will always go through with them, no matter the situation. He'll climb any mountain, regardless of the size.
¥Greatest Physical Ability¥
His durability. Gash can take a ton of hits and be far from down to the count. From the moment he was able to fight, he trained his body, to take on the strongest and most ferocious hits to exist. He did this by putting the heaviest weights he could find. Once he was used to that, he would move on to more.
¥Appearance¥
Gash has black and blonde hair hair with his eyes being green. He had Caucasian skin .  He usually wears a black jacket, underneath is a blue sleeveless shirt. He wears black baggy pants. He wears a blue headband that is wrapped around his forehead.
¥Personality¥
He is prideful and respects the ones stronger than him but one who has no power has no pride
¥Transformations¥
Super Saiyan,majin mark ssj 2
                                                   normal ssj: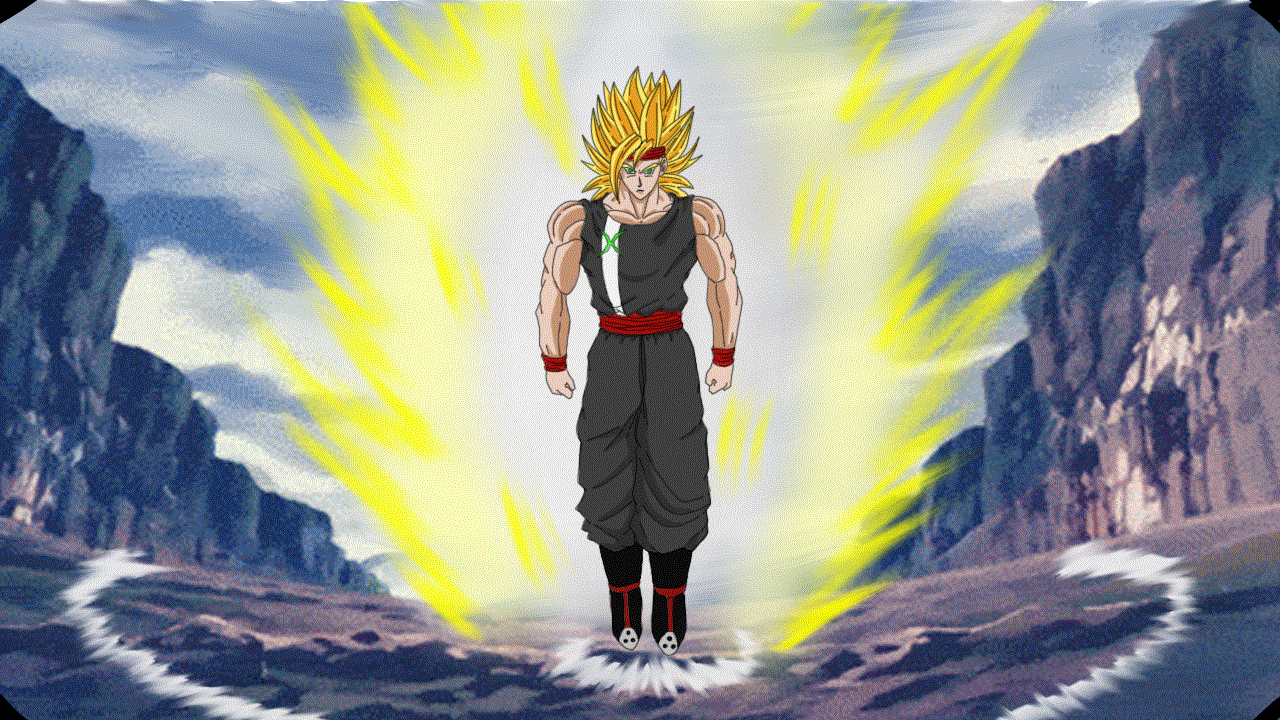 majin mark ssj 2: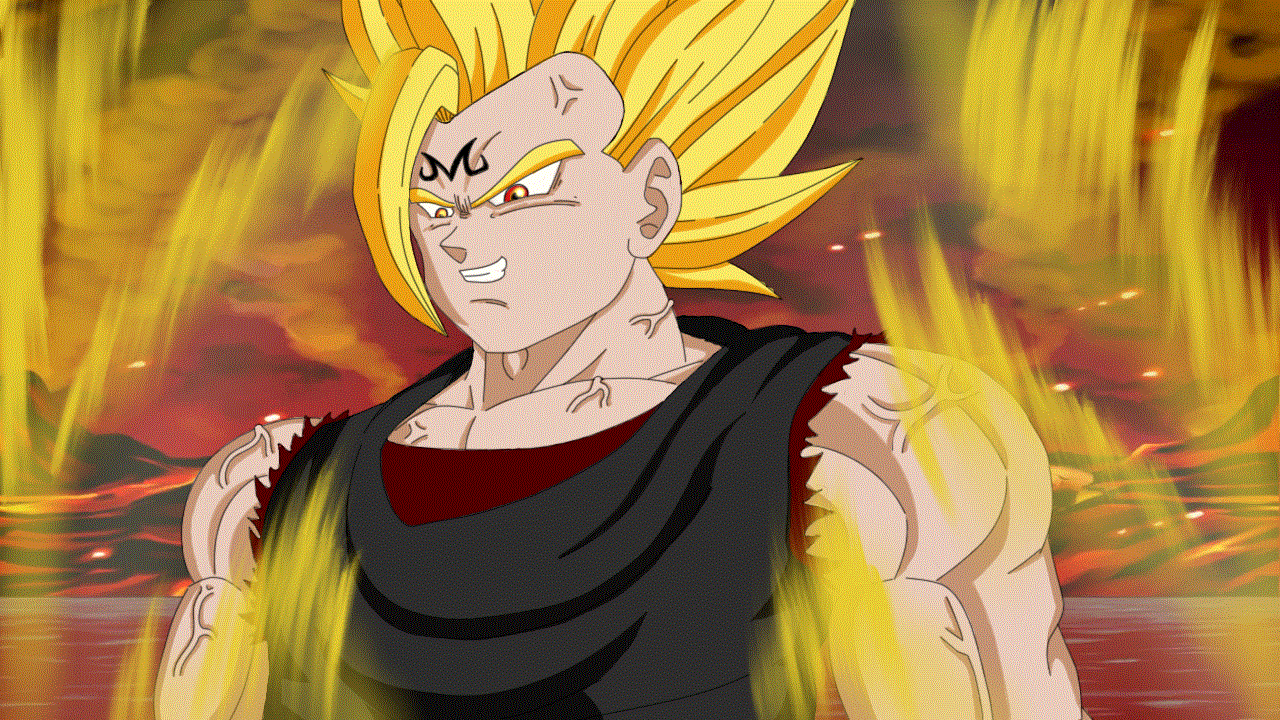 Gash Learned to control the majin mark and used it for whatever he wanted.
Character Inventory
Senzu Beans.
Character Abilites
Flight,unusual strength,super saiyan 1 and 2, kamehamea wave etc.
Writer's Writing Style (OOC)
No-Preference
Writer's Favored Genres (OOC)
Fantasy, Romance, Violence, Anime, Rated R, 18+, Gore

Earned points: 0
I Post GIFS

I Have No Life

I'm New Here

WR Knight

WR Guardian

Site Tester

Supporter

Contest Win!

Coding Guru