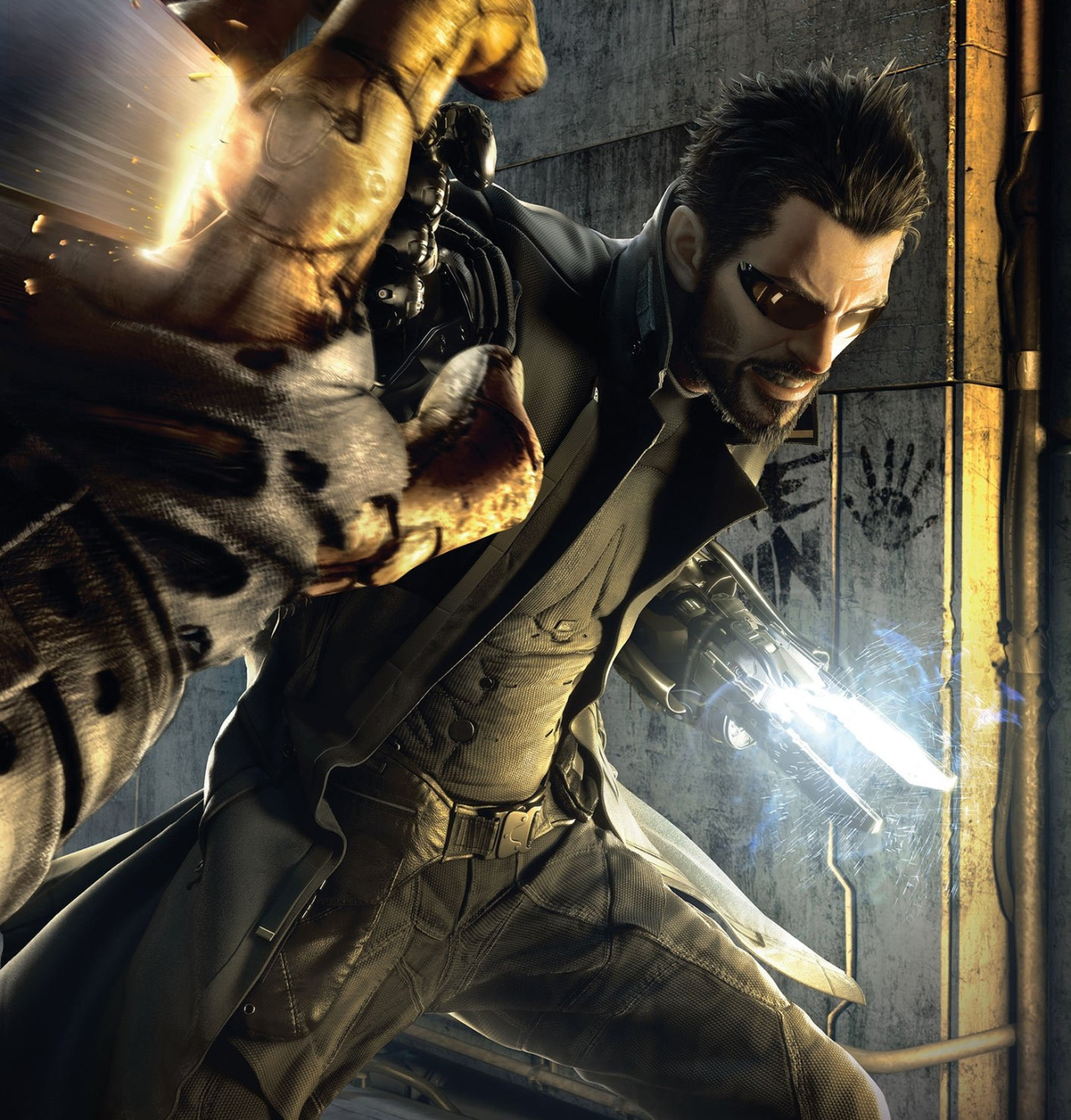 Age: 37 (March 9, 1993)
Height: 6' o"
Species: Cyborg ("Aug")
Relationship Status: Angry
Occupation: Security Manager, Monarch Solutions
Currently Living: Riverport, Massachusetts 
Sexuality: Cyborg noises 
Nationality: American (Adopted, unknown decent)
Adam Jensen was born on March 9, 1993. The subject of several childhood experiments at White Helix Labs, he was the sole survivor among a number of children subjected to genetic experimentation. After a mysterious fire at Versalife, he was adopted by two scientists who were later brutally murdered by the Illuminati and marked up as casualties of the fire. From there, he was rescued again by a woman who later put the five year old up for adoption. Arthur and Margie Jensen later adopted the boy, and Jensen spent the majority of his childhood living relatively normal.
Unaware of his genetic mutation as a young adult, Jensen enrolled into the Detroit police academy  after graduating with a bachelors in Criminal Justice from Phoenix University,quickly climbing through the ranks and landing him a job in SWAT.  After refusing to take orders that would potentially kill a child, he was fired, leaving Jensen jobless until his girlfriend at the time managed to get him a job with Sarif Industries.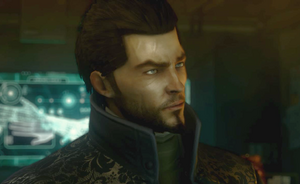 Sarif Industries, 2027
More coming soon.
The Year 2017 (AU)
Due to an accident with an experimental wormhole, Jensen has found himself in the year twenty seventeen. Despite his toss backwards, he seems fit and able to continue to function thanks to help from Paul Serene, his current boss. In this world, he is without people like himself, thrown into an alternate pathway where he feels a little more comfortable. He's found someone he cares about, work, and keeps what he is a secret from those around him.
Adam spends time with Monarch Solutions, carrying out work as a Security Manager. His underling, James Harris, helps him keep things in running shape. He takes his job seriously and is incredibly articulate in how things get done. He is not a perfectionist, however, he does have a standard to which he likes things to be finished.
Adam is caught up in a political affair with Tommy Carcetti, spending his time in D.C. and the Baltimore area. Those who know this secret he trusts with his life.
Personality
Jensen is dry, usually a little bored with what's going on around him. He's a loner by nature and tends to keep to himself, not having many friends or any family makes that easy for him. He's cold and blunt, but when he opens up to people he tends to show affection with Sarcasm and a harsh wit. Often, he makes jokes that go a little too far and border on mean, but is quick to catch himself if he's called out. He's loosened up, however, and in the rare event he does laugh, people don't let him live it down. His monotone voice doesn't help with making friends. He has a weakness for animals, and tends to tear up just slightly at the mention of the name "Kubrick".
AUGMENTATIONS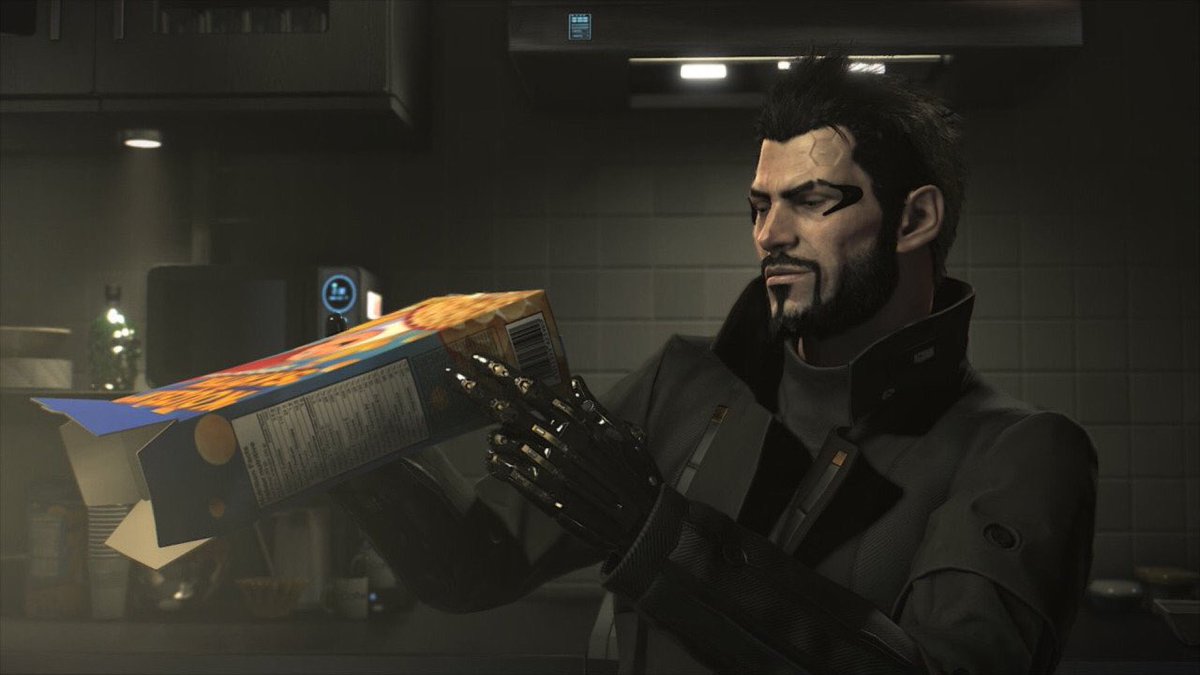 Titan Armor
Lung Augmentation
Super Strength
Remote Hacking
Super Vision
Invisibility
Nanoblades infused into his wrists and elbows, the wrist blades are able to be used as long range projectiles
Robot Domination
Turret Domination
Jumping Mods
Leg Silencers
Icarus Dash (Super speed for a limited time)
Icarus Landing