"My name is Dominic Gianni Bertinelli, but you can call me Nick."
If you are looking at this and think Bertinelli sounds familiar, yes, I'm that badass woman with a crossbow's son.
For those who don't know Huntress, you're missing out, and while we're on the topic of 'missing out' that would bring us to my father, who I'm pretty sure I've only seen in in the news or across the street from a building that blew up once.
My father is Jason Todd, aka the Red Hood.
I'm what happens when two people who hate mafias and have a thirst for vengeance sit down for a drink and complain about Batman.
The rest isn't exactly a "love story" but more of what you'd probably expect, so let me summarize briefly.
Gotham's "Wet Hot American Summer"


Jason Todd hits the road. Tells no one.

Helena makes a discovery. Tells no one.

Babs and the Birds of Prey (BOP) find out




(it had to happen eventually)

Helena, a strong independent woman who still practices Catholicism, decides to keep the baby.  Refuses to reveal the father.

It's not a hard mystery to solve... but she never tells him.

I grow up under the wing of the BOP
(it takes a village, right?)                                      FIN.
Yeah, that's pretty much the story of how it all began.  As for the rest of the eighteen years of my life?  Well hey, if I plan on writing out a biography, I'll make sure you get a copy.
I will say this though.  Things lately have been far from 'natural' even by the 'kids-of-masks standards'.  You might even say they are supernatural...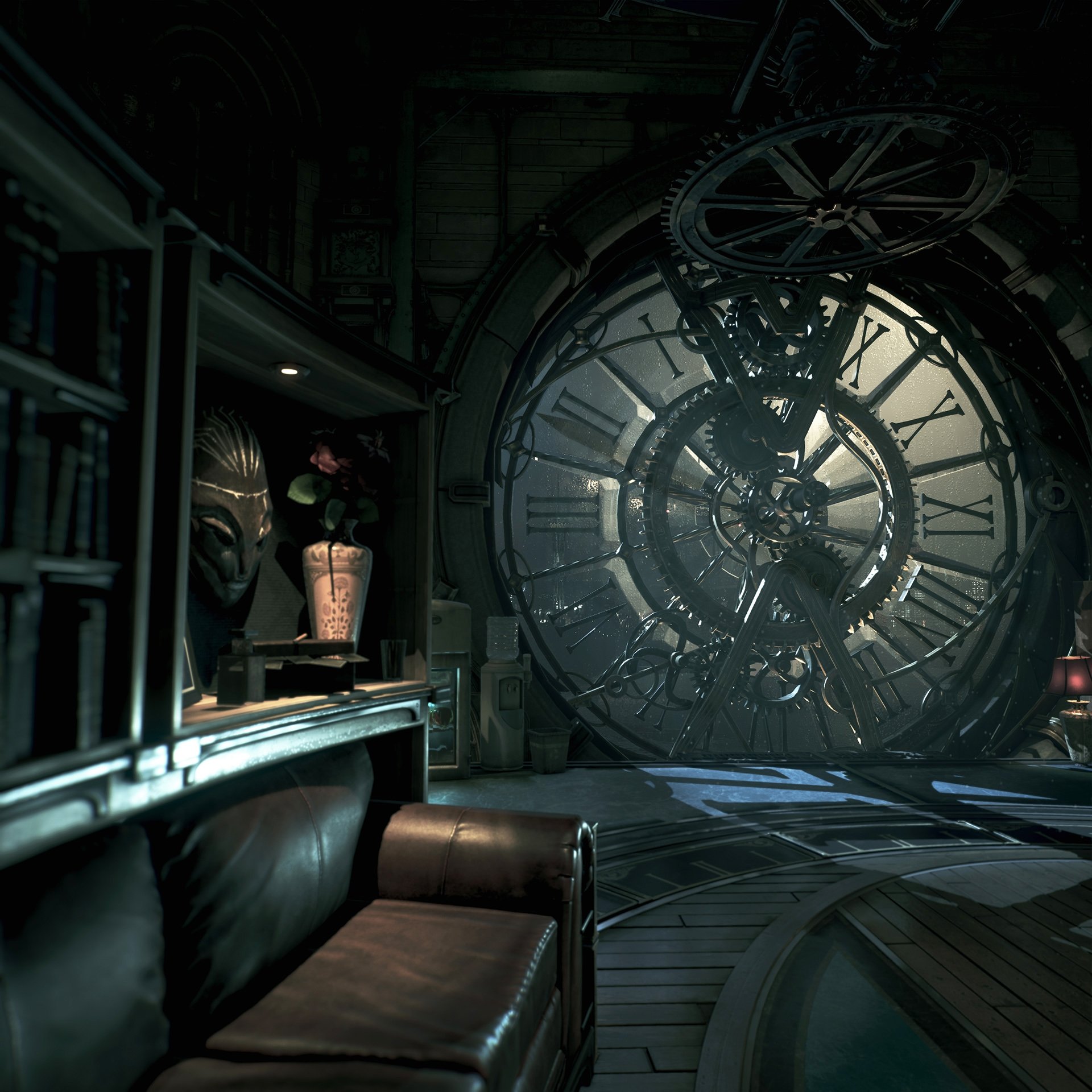 Some of Nick's first memories occurred on the floor of Gotham's Clocktower, which Helena had convinced Barbara to let her set up a playpen on while she was out on the streets fighting to make the world a better place for her son. Few places in Gotham City were safer, not to mention having some of the Birds of Prey as babysitters. 
There was no way of counting all of the times Nick fell asleep on Barbara's lap or playing blocks with Dinah.  For most of his life, this was all he knew and when he grew, they became some of his first teachers. He wasn't always aware of how lucky he was, though.  From a young age, he had behavioral issues, his mood quick to change or lead to temper tantrums and throwing things.  Some days he calmed down as suddenly as it had occurred, and other days not so much. Helena was never deterred though and would look him in the eye and reason with him, even giving him the awareness of responsibility by showing him how to clean up the aftermath every time. Consistency and help from the other Birds helped Nick gain control of himself, and by the time he enrolled in school (the same school that his mother taught at) and did exceptionally well. He was a hard worker when the subject interested him, but if not, fell prone to distractions easily.

That excited energy carried outside of school, where he became restless watching his mother and the rest of the Birds from the other side of the screen.  He begged and pleaded, until one day, he decided it would be better to ask forgiveness than permission and snuck out on his own in a domino mask, black jeans, and a matching hoodie.  Words could not properly express the extent of Helena's surprise and horror when she had to stop Black Canary from unleashing a Canary Cry because her eleven-year-old son was dangling out of the driver's side window before kicking in the glass and diving in. After "parking the truck" into a wall, Nick emerged, thankfully, triumphant and with minimal injury.  That incident would set him back some time before he was allowed to go out again, alone, or supervised.
Three years later, on Christmas Eve that all changed... Nick was at home, doing some last-minute present wrapping when Babs called him and he grabbed his coat and rushed out seconds later.  The Joker was up to his sick version of 'holiday spirit' and in order to stop him, Huntress ended up going toe-to-toe with him, leaving her with a parting gift of a bullet to the head. He stayed at her side that night until she was stable.  Several grueling hours passed, and too many close calls left it impossible for him to leave.  As if by some Christmas miracle, by the time the sun rose, she was resting peacefully, and told she was likely to pull through, although to what extent was still unknown.
Filled with rage and demanding justice, Nick set out on his own in a slightly more padded get up than three years ago and a gun. As he ran, only having a vague idea of where he was going, he felt his anger grow with every step he took.  Too many times he had seen this man attempt to ruin another life of someone close to him (unaware of his father's identity and previous history at this point).  There was no swaying him, the Joker had to be stopped. 
Ever the cliche, predictable bastard, Nick found him in an abandoned toy factor he had gotten up and running, cackling to himself as Harley Quinn manned the controls to the conveyer belt and claw that was stuffing bombs into boxes before toys were loaded in and packaged and wrapped with a big red bow. Shaking with rage and nerves, he yells at him, calling him a "sick-son-of-a-bitch" and that he would answer for all of the people he's hurt.  Amused, the Joker began taunting Nick, belittling him, and mocking his nervousness claiming that he should 'get in line, Pipsqueak' and that if he's made it this long, he wasn't going to answer to some kid that just showed up.
The unmistakable ringing of a gunshot echos through the warehouse, followed by another.  Nick stares at the blood soaking the Joker's chest, aware that his gun is still cold.  As Harley run's to Joker's side, Nick turns over his shoulder to notice broken glass from a window behind him and a man on the opposite roof in a black jacket and a bright red helmet. He picks up his rifle and stares for a second, not at Nick, but past him to his target for just a second and then lifts up a remote that he points to.  Not daring to stick around, Nick darts for the exit before the entire warehouse is rocked by an explosion when he's a safe distance away.  Nick makes his way to the masked man, only to stop suddenly when notices he's not there anymore, and instead is jumping off of the roof and over to the next one.  
Aware his best option was to go back to the hospital, he was there when Helena woke up and inseparable from her side during her recovery. When he told his mother and the other Birds what had happened Christmas Day, there was a mutually unspoken uncomfortableness that suggested he was missing something. It was then that he learned about Jason Todd. The Red Hood. His father. As well as his history within the BatFamily and the Joker. This new revelation put to rest some of those long unanswered questions and gave him a slightly better insight on himself but to him, there was never a hole that existed that this man had left by not being there as he grew up.  His family would always be his mother, Babs, and Dinah.   
Most people would think that recovery from an injury like Helena sustained would lead to a lifelong process of recovery if they recovered at all.  Helena Bertinelli was not one that accepted the concepts of 'resting' and 'taking it easy', so she would be back to her normal routine pre-Joker six months later. In those six months, Nick was finally able to spread his wings and leave the metaphorical nest with the rest of the birds.  He received his first superhero suit and symbol, and his combat training was bumped from casual self-defense to the level of the rest of the heroes that take to the streets at night.  Modeling himself after the organization that raised him, he would call himself Raptor (a bird of prey).  
He was supposed to be a temporary replacement until Huntress returned to the team, but sometimes when something starts there is just no way of stopping it, and Nick was in no way ready to stop.  He continued to hit the streets at night with the BOP and eventually, independently. 
It was on one of these solo escapades that Nick would encounter something he would never have anticipated. He had answered a call he had gotten off of a police scanner of a domestic disturbance in a home that was suspected to be used for human trafficking. The house was dark, the windows all blacked out, and there was an unusual feeling in the air that Nick couldn't quite describe.  It was evident that there was something wrong going on inside. After breaking in through the back door, the house was still, and eerily empty.  The floorboards tended to creak beneath him no matter how careful he stepped.  The only light he could find was coming from under a door that opened to a set of descending stairs to the basement, from which there were disturbing sounds that he wouldn't say he identified as human.  
The scene was gruesome, there was no denying that.  In the world of dealing with criminals, you see some pretty messed up scenes, but this one would haunt him forever.  Bones, human and animal, and different layers of blood throughout the room in various states of drying, and the smell was indescribable. The snap-crunching sounds of strong teeth crunching on bone echoed up the staircase before he had even reached the bottom.  When he did, he saw them.  Two dogs with pitch-black fur and pointed ears tearing into the remains of what must have been the cause of the disturbance, a young blonde woman, or what was left of her. Above the woman on the wall was a blood smear that was too deliberate to be random that gave Nick an uneasy feeling. 
They turn to him as his hand reaches for his gun, and as their glowing red eyes gaze at him, he's filled with dread as he's aware it's already too late...this was not something he was prepared for, but that didn't stop him from attempting to fight.  He fires a warning shot as they approach him, clipping the one to his right in the front leg, but it seems unphased.  Now it was a race to make it out of this room before he suffers the same fate as the woman whose cry for help had led him here.  He backs up and runs up the stairs.  They are upon him by the time that he reaches the stairs, sinking their teeth through his skin straight to the bone like he was made of butter.  He pushes past it, kicking fiercely at his attackers and crawling on his elbows until he reaches halfway up the stairs. The pain as their teeth drag him back down, tugging at his legs like a toy rope, brought tears to his eyes.  He looks up to the top of the stairs, unable to bring himself to look back as he feels his grip starting to slip and to his surprise, is aware he is not alone. 
Help comes from the most unforeseen places.
TBC...
 | WIP |