ROLEPLAYING RULES:
»———————————◦•♛•◦———————————«

● Not the person in the pictures or the actors. On occasion I will use Tiger pictures, as well.

● No drama zone or bullying allowed.

● Not a smut or er*t*c roleplayer

● I will not accept any wrestlers, bdsm, smut, er*t*ca , ooc minors, drama kings and drama queens, or any racism at all.

● I do Supernatural themed verses and crossovers.

● No rude behavior

● I only write in a group forum, and use a thread tracker to track all my rps, this will not change for anyone. Don't like it, then delete me or block. I really don't care.

● I write in the Third-person ONLY.

● I use a writing format when I write. Setting, and Word Counter, when I write, so that I cover all bases.
● All roleplays will be put here in my Writing Group. This will make things easier for me to keep track of. 

● I am single and only accept someone who has chemistry with my character, only we have written together and then talked it over. My character is not a S.L.U.T and will not sleep around nor cheat on you.

● If I get into an RP group, their replies will go first. I will get to you when I am able too.

● I write from 300 words and above, that is 3 Paragraphs or more. I will write nothing less.

● Don't rush me to reply. I may have other things to do in rl or online. I will get to you when I am able too. If I haven't replied for a month, then poke me and we can talk it over, I may have gotten busy and forgot, it happens.

● I am not a friend collector. I will do activity checks. I Will have it at the begining of each month. I will give you a full week (7) days to reply back to me. If by the 7 days, and no reply I will message you. If you want to rp, then lets do so. I hate being a number.

(Please sign below, IN COMMENTS, with your name, Date you signed, time you sighed and a funny gif)

»———————————◦•♛•◦———————————«
CHARACTER INFORMATION;
»
BASIC INFORMATION:

Name: Olympia Rayna Mikaelson
Nicknames: Oly (By all her Family), Princess (By Everyone)
Titles: Princess (Currently), Queen of the Crescent Star Pack (Future)
Species: Weretiger/Vampire Hybrid (Triggered)
Birthday: January 3rd, 1992
Age: 18 Years old (Forever), 29 Years Old (Currently)
Date Turned: January 3rd, 2010
Turned by: None
Affiliation: Crescent Star Pack; The Mikaelson Family, Unknown Witch Family

»———————————◦•♛•◦———————————«

APPEARANCE:
Build: Slim
Height: 5 ft 2 in or 157.5 cm
Weight: 54 kg or 119 lbs
Hair Color: Dark Brown
Eye Color: Dark Brown

Sexual Orientation: Straight
Distinctive Features: Short stature, Raised eyebrows
Measurements: 35-25-34 in or 89-63.5-86 cm
Dress Size: 8 (US) or 40 (EU)
Bra Size: 32C
Shoe Size: It is believed to be 6 (US) or 36.5 (EU).

»———————————◦•♛•◦———————————«

PERSONALITY

-
Olympia is a Kind-hearted and gentle girl, who only wants the best for people. Though, she isn't always nice, you hurt her family, her friends or even a stranger that has no way of defending themselves, she will do into a blind rage and either maim you, or kill you, depending on her mood.
-

»———————————◦•♛•◦———————————«

FAMILY

Father:
Elijah Mikaelson
-
Mother:
Rayna Olympia Andreas ⚰️
-
Siblings:
None Yet
-
Grandparents:
Esther Mikaelson (Grandmother)⚰️
Mikael Mikaelson (Grandfather)⚰️
Kaylee Rose-Andreas (Grandmother)⚰️
Stefan Wales Andreas (Grandfather)⚰️
-
Uncles:
Klaus Mikaelson (Half)
Kol Mikaelson
Finn Mikaelson
Henry Mikaelson ⚰️
--
Aunts:
Rebekah Mikaelson
Freya Mikaelson
Dahilia Mikaelson (Great)
Keelin Mikaelson (Through Marriage with Freya)
Davina Claire-Mikaelson (Through Marriage with Kol)

--

Neices:
None

--

Nephews:
None

--

Cousins:
Hope Mikaelson (Half, Through her Uncle Klaus)

--

In-laws:
None

--

--

»———————————◦•♛•◦———————————«

BIOGRAPHY:
Olympia Rayna Mikaelson, also called Oly for short, was born on January 3rd, 1992, to Elijah Mikaelson and Rayna Olympia Andreas. She was a Miracle Child much like her Cousin Hope Mikaelson, except through our Grandmother Esther's spell. This spell allowed her Father and his siblings to mate for one night. Though for her Father, it was more. Olympia's Grandmother had orchestrated the whole thing. She had Olympia's Father meet her Mother in the woods, and they supposedly fell hell over heels for one other, and then created Olympia. Nine months later, She was born and then left at the compound to be found by her Half-Uncle Klaus Mikaelson, with a note for her Father.

The note contained everything, Olympia's name, her birth certificate and her right to rule the Clan, when she came of age. The Siblings raised her until she was 3 years old then sent her to the Salvatore Boarding School for the Gifted, to help protect her and her Cousin, from those that wanted them dead. So here she is at the school, learning and helping to save the town. She activated her vampire and tiger genes, due to having killed some people. They had somehow captured her one day as she was walking to school and planning to take her somewhere or to see someone, but that never happened.

They knocked her out and took her to a place, unknown to her. They locked her up in a metal cage and left her there, until the next day. They kept her locked in the cell and left me down there for maybe five days? They came down and began to prod her more, that is when she took the chance and attacked. Olympia bit into the guys neck first and watched as the woman screamed her head off, after she had drained the guy, she went after the girl, killing her too. Then she made her escape and now she is traveling back home, from all over the place. She stopped in Washington State, were a couple had taken her in. Then she moved on to California, meeting Scott McCall and his pack. Along the way, she would discover more of her powers and abilities.

Eventually she would make way way back to the Salvatore Boarding School, were she would finish her schooling and then she decided to go off to find her Mother's Clan to learn their ways. And of Course, if Olympia's Father and his side of the her family needed her, she would always come running, even when she is the Queen of the Crescent Star Clan.

»———————————◦•♛•◦———————————«

POWERS AND ABILITIES:

Much like a hybrid wolf/Vampire, though slightly more Feline-like.

She can control her shifts, unlike the rest of her Clan.

She can live off blood a little bit longer than a normal vampire.

Silver hurts her, but won't kill her. Unless laced in Monks-wood, Wolfbane.
»———————————◦•♛•◦———————————«
MAINS & CONNECTIONS;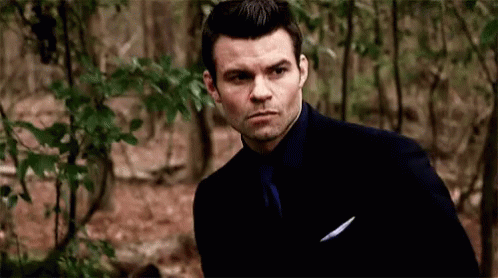 USERNAME:
NAME: Elijah Mikaelson
RELATION STATUS: Birth Father
RELATIONSHIP: 

»———————————«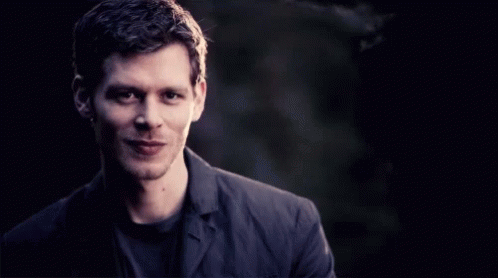 USERNAME:
NAME: Niklaus 'Klaus' Mikaelson
RELATION STATUS: Uncle
RELATIONSHIP: 

»———————————«




USERNAME:
NAME: Rebekah Mikaelson
RELATION STATUS: Aunt
RELATIONSHIP: 

»———————————«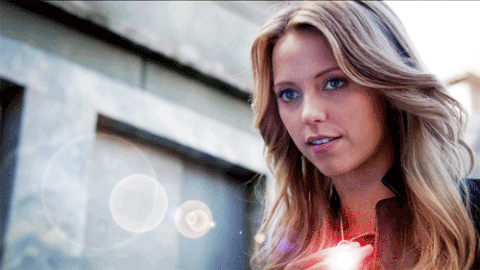 USERNAME:
NAME: Freya Mikaelson
RELATION STATUS: Aunt
RELATIONSHIP: 

»———————————«




USERNAME:
NAME: Finn Mikaelson
RELATION STATUS: Uncle
RELATIONSHIP: 

»———————————«




USERNAME:
NAME: Kol Mikaelson
RELATION STATUS: Uncle
RELATIONSHIP: 

»———————————«




USERNAME:
NAME: Henrick 'Henry' Mikaelson
RELATION STATUS: Birth Father
RELATIONSHIP: 

»———————————«




USERNAME:
NAME: Marcellus 'Marcel' Gerard
RELATION STATUS: Older Adopted 'Cousin'
RELATIONSHIP: 

»———————————«




USERNAME:
NAME: Elijah Mikaelson
RELATION STATUS: Birth Father
RELATIONSHIP: 

»———————————«




USERNAME:
NAME: Elijah Mikaelson
RELATION STATUS: Birth Father
RELATIONSHIP: 

»———————————«




USERNAME:
NAME: Elijah Mikaelson
RELATION STATUS: Birth Father
RELATIONSHIP: 

»———————————«




USERNAME:
NAME: Elijah Mikaelson
RELATION STATUS: Birth Father
RELATIONSHIP: 

»———————————«




USERNAME:
NAME: Elijah Mikaelson
RELATION STATUS: Birth Father
RELATIONSHIP: 
»———————————◦•♛•◦———————————«
 THREAD TRACKER;
»———————————◦•♛•◦———————————«
GROUP WRITINGS:

•

»———————————◦•♛•◦———————————«

PERSONAL DRABBLES:

•  The Change  - 8/29/2021
•

»———————————◦•♛•◦———————————«



GROUP DRABBLES:
•

»———————————◦•♛•◦———————————«

1x1 ROLEPLAYS

• 

•

»———————————◦•♛•◦———————————«
by ~
!important;"

href="http://54.insanejournal.com" target="_blank" rel="noopener">54