Abrielle Santiago Beaumont
Sexuality and Romantic tendencies:
French, Spanish and Native American (Salish tribe)
Focal points in Skill Set
>> Bond Manipulation and Creation<<
>> Tarot Cards, Tea Leaf Readings, Lenormand, Cortomancy, Oracle Decks, ect. <<
Magick Types she's Studying
She used to be the kind of girl you wondered just how the fuck she did it. She was the kind of girl you would want to be, with good grades, a great family, great friends, who was in almost every sport, but then her whole world was flipped upside down.
And all of a sudden, she was the very opposite of who she was before. Her outgoing nature became very selective all of a sudden. Abri became slightly ruder, more withdrawn and it was because of her depression. People weren't as easy to connect with anymore, and emotions just flew out the window. 
Despite her complex nature, she is still very kind. Her curiosity and energy are focused on her hobbies and personal little adventures. Abri's got a good head on her shoulders, and when she puts her mind to it, she can face and do anything.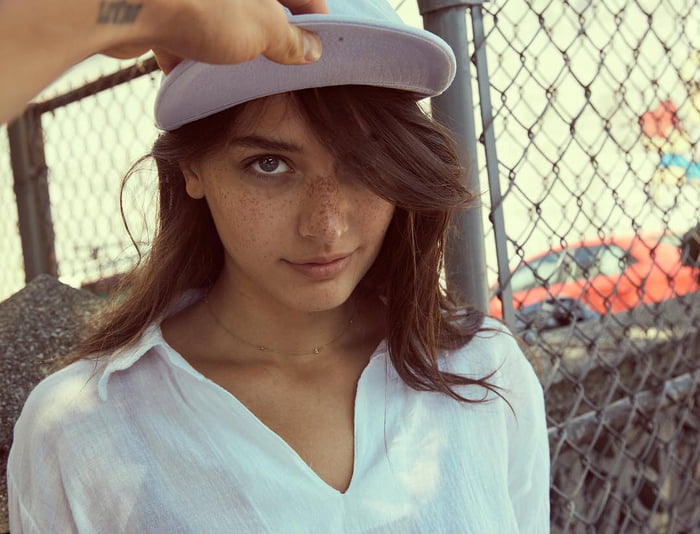 High cheekbones, along with a downturned nose, a natural high light, a tear-shaped cupid's bow, full lips, dimples, naturally shaped eyebrows; she has the makings of a face that looks like it was sculpted by Michelangelo himself. Her skin is bronzed, but where the sun hits the most are smatterings of freckles. Abrielle's spine is inked with the lunar cycle, down to between her back dimples. There is also a fern tattoo resting on the inside of her left thigh.
Whittington The Grimalkin
A Grimalkin is a special kind of cat- seeing as they can speak and perform magick themselves. Whittington was found as a kitten, and immediately she knew Whittington was meant to be her familiar. She felt a special connection to the cat and treated him to health. He was named Whittington, after a tomcat featured in a book, Whittington, written by Alan Armstrong.
Georgie was rescued from an abusive situation. He is very sweet, but can get very nervous. While there is nothing super special in regards to magick to him- he is a normal birb after all; he still has a very strong spiritual connection with Abrielle.