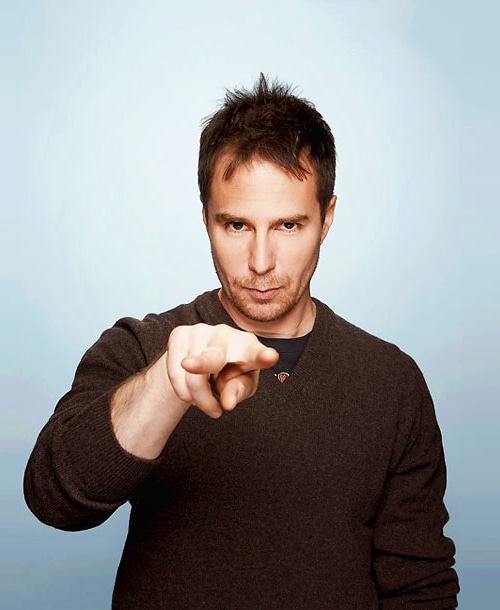 For a while, everything was fine. The end of three long years of isolation on a remote lunar station was drawing near. Sam Bell would finally be going home to a wife and child he left behind, the mere idea of seeing them again enough motivation to get through these last few days on the moon.
Until the accident.
Waking up in the infirmary didn't alarm him, there's no reason why GERTY, the lunar AI, hadn't been able to retrieve him from the wreckage and bring him back. It was routine. It was normal.
Until curiosity got the better of him, and he found a second Sam crushed inside a lunar rover.
After discovering what he really is, and what he was, and what he was going to be once the next clone was awoken., Sam rushed against the clock to escape with the help of his dying former self and managed to trick Sarang into believing that he died as planned and that his second clone would wake up right on schedule. Stealing a shuttle, he managed to escape and finally return home.
It has been years since the original Sam had returned home - fifteen, to be exact. Once on the ground, Sam exposed the inhumane killing and recycling of himself and other clones, managing to earn the right to live his own life as he saw fit compared to the older, much different Bell.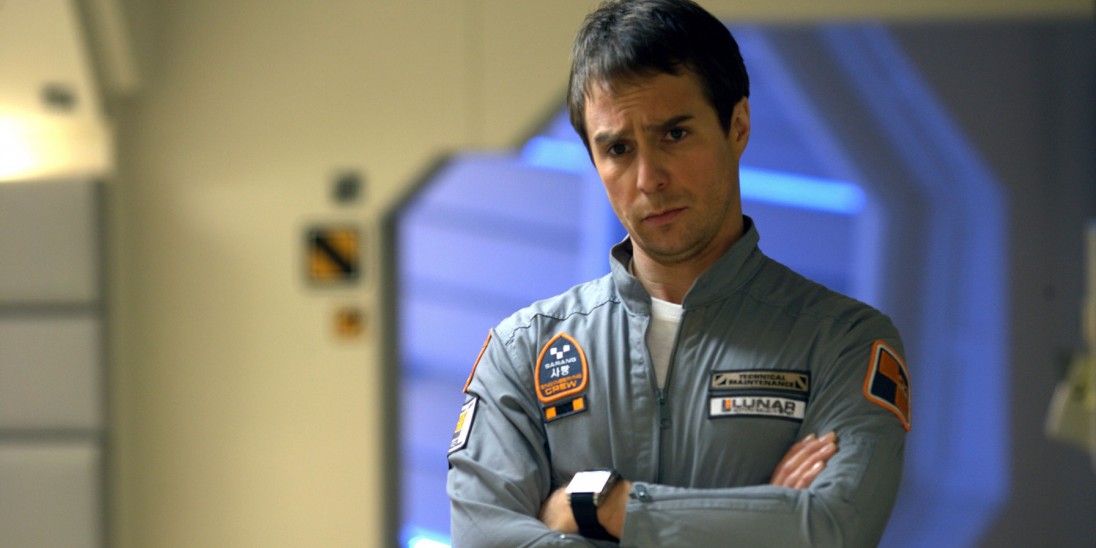 Sam currently lives on his own, free, aware, and alive.
--
 Rules
Mori/She/Her/Aroace
Multi/Para Rp. One Paragraph minimum. Less is ignored. Semi Selective.
21+ | Though rare, sexual situations may occur ONLY when the story calls for it. 13 year vet. Super picky. Been burned a lot, so I try and find what interests me and will check out everyone who adds me. I work part-time and go to school full time. I'm a busy person. I also have depression and am constantly working on treatments and it affects my writing at times. All I ask for is patience. You add you start. Sometimes I will offer otherwise. 
Sam Bell is a character from the 2009 film Moon. His FC is Sam Rockwell
Profile Style (customize your page with CSS here!)
/* unvisited link */ a:link { color: #b0b0b0; } /* visited link */ a:visited { color: #aa6db1; } /* Header Picture */ .banner-header{ width: 100% !Important; height: 500px !Important; background-image:url(https://media.gq.com/photos/5a8c9832642a6a20fc1f43c4/3:2/w_800/moon-2x3.jpg) !Important; background-repeat: no-repeat !important; background-position: center !Important; background-size: 100% 100% !important; } /***** THEME BACKGROUND*****/ body { background: #000000 url(https://static1.squarespace.com/static/5641f690e4b07d9ae5c82879/t/56a8db690bfe8ea72cca827d/1313929601003/1000w/Sarang_21.jpg) center fixed !important; } .sheet { border-radius: 0px; border-color: #ffffff; border-width: 6px; background-color: #222222!important; background-opacity: .5px; } .banner-box{ display:none !Important; } /* center column */ .span12.push4.tablet16.mobile16.column.column-wide{ width: 1250px !important; max-width: 90% !important; left: 5% !important; position: relative !Important } /* Hides Social Buttons */ .banner-socialActions{ display:none !Important; } /* Hides Friends List */ .section-member-friends{ Display: none !Important; } /* hides recent activity */ .section-member-activity{ display: none !important; } /* Hides your blog posts on your profile */ .section-member-discussionEntries{ display:none !important; } /* hides photos on profile */ .grid-frame.sheet.section-member-photoEntries{ display:none !Important; } /* hides blog section on profile */ .section-member-blogEntries{ display:none !important; } div.textbox:hover { background-color: rgba(222,222,222,.5); border: 2px solid rgba(222,222,222,.5); } /* hide about member */ .grid-frame.sheet.section-member-about {display: none!important;} /* hide name in header */ .banner-info.profileCoverArea-bio.media-body {display: none!important;} body{ /* hide avatar in header */ .avatar {display: none!important;} float: left; /* body alignment, right can be used in substitution of left if you want it floating right */ background-color: #000000 !important; /* change the six digit hex and it can be whatever you want */ background-repeat: no-repeat !important; /* if you are using a tiling background, change to Repeat */ background-size: 100% 100% !important; /*this prevents the browser from resizing your background on both the x and y axis*/ background-position: center center !important; /* centers the bg on the page, x & y axis, can also be changed to top, bottom, right, left */ background-attachment: fixed !important; /*prevents the background from scrolling when you scroll the page */ font-family: 'Tahoma', 'Arial', 'Verdana', 'Times New Roman'; /*here you can change your font type, provide more than one in case someone doesn't have your font, they can see it in the next designated font, keeps your page consistent */ font-size: 12px; /*here you can change your font size , this only affects the body, not headers */ font-weight: normal; /* you can use Bold, Italic */ color: #ffffff;} /*change the 6 digit hex to change font color */ !Important; /* insert the url to your background here */ background-repeat: no-repeat !important; /* if you are using a tiling background, change to Repeat */ background-size: 100% 100% !important; /*this prevents the browser from resizing your background on both the x and y axis*/ background-position: center center !important; /* centers the bg on the page, x & y axis, can also be changed to top, bottom, right, left */ background-attachment: fixed !important; /*prevents the background from scrolling when you scroll the page */ font-family: 'Tahoma', 'Arial', 'Verdana', 'Times New Roman'; / font-size: 12px; /* font-weight: normal; / color: #ffffff;} /
Writer's Writing Style (OOC)
Multi-Para, Novella, One-liners, No-Preference
Writer's Favored Genres (OOC)
Violence, 18+, Gore, Comedy