She was born in a land of ice and snow, on the coast of Alaska. Mountains, forest and the aurora lights were the back drop of her childhood while the dark, reflective ocean was the fore front of her childhood. Kalia was blessed to be the daughter of Tapasuma, a inuit diety of reincarnation and the ocean. Yet, Kalia learned at a very young age that every blessing is just a curse in disguise. Being the decendent of a death goddess meant seeing ghosts.

And these ghosts often brought nightmares and dark whispers with them.

She'd often find herself staring out her bedroom window, to the forest, staring at the shadows. They'd whisper for her to come out and play.
The only thing holding her back from wandering into the forest was Kalia's older half siter, Katsuka. 
Katsuka was the voice of reason growing up. She pushed Kalia to be perfect, in order to avoid harsh feedback from their parents. She taught Kalia everything that Kalia knows, and was considered the golden child of the family. She often took charge of every situation. Whenever Kalia was in trouble, Katsuka would shape shift into Kalia's form, and take Kalia's punishment. Then she would throw it in Kalia's face that Kalia didn't listen to her.


But one day, on Kalia's 15th birthday, Katsuka listened to Kalia. "We can go to the forest. I know how badly you want to see what's out there. We'll have to sneak out at night though. Mom would be mad if she knew what was happening." Kalia was excited and so hopeful that she could help put the spirits to peace in the forest.

The night came. Kalia and Katsuka wandered in the forest, chasing spirits all night long. Finally, they realized a storm was coming. On their way back, they slipped into a ravine, but found shelter in a cave.

Two weeks passed. The storm raged on and on.


Katsuka was seriously injured. All the shapeshifting powers Katsuka had were pretty much useless, as she was injured in the fall.

As soon as Kalia saw Katsuka injured, she realized that Katsuka wouldn't live long. And Kalia thought she would die too, without food, and doubted that her parents would find them out in the ravine. 

The spirits started to whisper to her. Kalia didn't want to die. She didn't want to be a spirit in the forest.

When Katsuka finally shuddered a horrible, dying breath, Kalia felt overwhelmed. She was so hungry, so cold, and so scared.
Two weeks, with no sun. Two weeks, with no food. Two weeks, and it was a miracle she hadn't freezed to death. Two weeks of the ghosts.
She gave into what the spirits were saying to her, and finally, devoured Katsuka's flesh.
After Kalia was found, she was resented by Katsuka's mother, Sedna. Sedna ended up sexually abusing Kalia, until Katsuka/Kalia's father, Shachigo, took Kalia to Japan to train as a Shinto Gate Gaurd- with her being half yokai. She quit her training 3 months before graduating, and instead, decided to pursue her art and travel the world.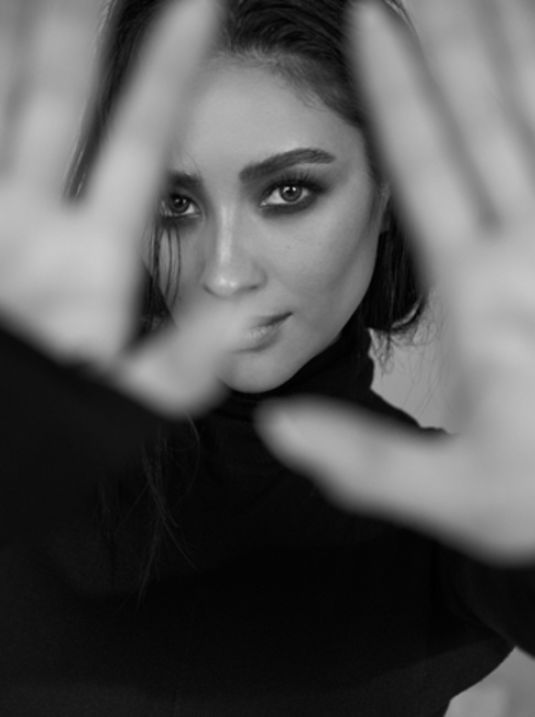 Kalia is often described as a kindred spirit and the life of a party. She likes being the center of attention, as it validates her. (Plus, she's a saggitarious, so it makes sense.) 

While she tends to go with the flow, making her seem as a flexible, inside she is a very anxious and sensitive person. Kalia needs a safety net, which has proved to be her family, over and over again. Her co dependency on her family has ruined many relationships outside of it.

Her anxiety - which stems from the need to impress those around her in order to keep them in her life - has left her to be a perfectionist and clean freak. Her outfits are often planned ahead, room kept tidy, and workspace kept confined. There are many times where she gets frustrated with an art piece and ends up scrapping it until she gets it perfect. Because she takes first impressions seriously, it is hard to change her percepetion of a person.
 
金武
𝐒𝐈𝐁𝐋𝐈𝐍𝐆  — ❝ Katsuka ❞

母
𝐌𝐎𝐓𝐇𝐄𝐑  — ❝ Sedna ❞
 
お父さん 
𝐅𝐀𝐓𝐇𝐄𝐑  — ❝ Shachigo ❞