The Partisan
His name was Frank. There was no middle name, no last, there was barely a first. Well... there was. There were many first. 
Noah.
Peter. 
Skylar.
Jakob. 
Seth.
Victor.
George.
Sarah.
Noel. 
Leonard.
Jessica.
Each name held a different face, a different story.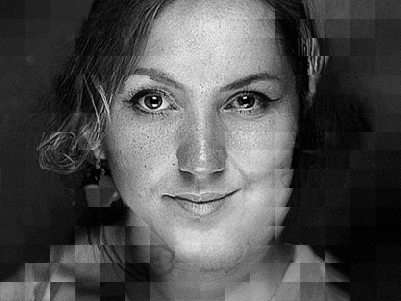 But now... now it was Frank. Just Frank. No middle name, no last name. Hell,  it was barely his first name.
Frank wasn't immortal, he wasn't a shape shifter, not a god, not a spirit, he wasn't anything terribly supernatural unless his new face was. And now, he didn't have MPD Frank's face was indeed something supernatural, but very mortal, as were the other faces. They bled, they cried, and they died, and then another was born. A Peter, a Jakob, a Sarah. He remembered them all, their births, their lives, and their deaths. Every night he dreamed of one of those lives and ever morning he'd wake up as someone else. 

Frank was a simple man, with simple needs, and simple likes, along with a somewhat simple life. He worked a nine to five job for a printing company, he was five feet and eleven inches tall, he wasn't fat, but he wasn't athletic either, nor was he skin and bone. He was twenty six years old, but his co-workers said he looked thirty five. His eyes were hazel and his hair could be mistaken for dirty blond, but it was actually a very light brown.

He wants to move to France, but doesn't know a lick of  French, even after taking it for four years in high school. It seemed it never stuck with him, but that was alright, because he had already lived in France once as Jakob, but that had been during the 1840s, so much has changed since then and Jakob's life had been rather short and poor.

His favorite animal is a cat. A simple house cat at that, one that is somewhat fat, but kind. He doesn't have one though, his apartment won't allow it, but it doesn't stop him from going to various shelters to look at them. If he has cash to spare, and he generally does, it goes to buying various things to donate to said cats.

Frank also likes orange juice, pancakes, and hot dogs. They're very weird to him, hot dogs. Just long pieces of various meats shoved together. Yet... they were so good. 

However, he did not like full moons.