Hortencia Rosenberg
the 'Swallowtail Butterfly'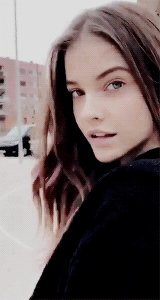 32 years old
Baby blue eyes
Chocolate brown hair
Taken under wing by Frank Castle

Hortencia is a playful, free-spirited young woman born and raised in the sunshine state of California. Sun, sand and surf. Her childhood was simple; she went to school, aced her grades, graduated with flying colours and made her parents proud. They weren't rich folks but they worked hard to give their daughters the best life possible. Hortencia was fourteen when her youngest sister went missing. Over a decade later her body was finally retrieved from a sewage system. Her parents never fully recovered from the loss. By now she'd moved out of town and traveled interstate, finding herself amidst the soaring skyscrapers of New York. There she'd picked up work at the Butterfly Lounge, a not-so-seedy gentleman's club owned and operated by one of New York's renowned mafia families. The money was great. She could've afforded herself an upstate apartment with all the bells and whistles, and yet she remained humble, choosing a much smaller apartment in a shabby building not too far from the gentleman's club. It wasn't much but it was home. Sitting atop the external fire escape staircase listening to the nocturnal sounds of the city were one of her favourite past times. It was there she met someone most unexpected. A man named Frank Castle.
Her relationship with Frank Castle came about after a chance encounter late one evening. From there, coffee dates were had and eventually one thing led to another. It wasn't her intention to sleep with him. They were from two very different worlds. His was built around violence, PTSD and revenge. Hortencia on the other hand just wanted to save her money and live her life. He was older, had lost his family and was out to exact revenge on those that took the lives of his former wife and children. She wasn't there to replace anyone. She knew this. Frank had made it very clear from the beginning this was a bad idea. However, Hortencia was stubborn. She wanted to see him again. Occasionally he'd slip through her window and they'd spend the night tangled up in one another. As time went on, Hortencia found herself falling more in love with the mercenary. An unexpected romance blossomed until the mafia boss - her boss - found out Hortencia was seeing someone unassigned to her position. Things got nasty and she got hurt. From then onwards, Frank had forbidden her from returning to the Butterfly Lounge. If looks could kill, Hortencia's a black widow. Beautiful, dangerous, manipulative, and would protect what is hers no matter the cost.
Minerva Elmers
the Doctor
34 years old

Steel blue-grey eyes
Dirty blonde hair
Bound by heart to Negan Morgan
Bound by submission to Meth Head Mac

Introducing Daddy's Kitten. A feisty blonde with striking features and a temper to match! Growing up, Minerva wanted nothing more than to study medicine. Like her father. Eventually she would find herself in Seattle, Washington. A bright eyed and bushy tailed Minerva put herself through Med-School, keeping herself busy by taking on extra shifts at one of the local bars well into the night. A tired Minerva struggled to make it through some days without falling asleep at her desk, but she prevailed and would go on to get her degree. Her mother passed unexpectedly. Not a month after her Med-School graduation in fact. Her father was left to raise a handful of children on his own, taking on two jobs just to support them all. Minerva included. Not wanting to feel like a burden, Minerva packed only the essentials and headed south-west. Destination unknown. It was then she realized that her dream of becoming a doctor was destined for failure. As the world turned and the dead walked the earth, Minerva abandoned her vehicle in a small, desolate town and continued on foot. How she'd managed to survive as long as she did before stumbling across the likes of one Negan Morgan, she wasn't sure. He was older and carried with him that ridiculous bat. However, he sure was easy on the eyes and more than once she'd made it clear she would claim his leather jacket as her own. One day.

Negan Morgan.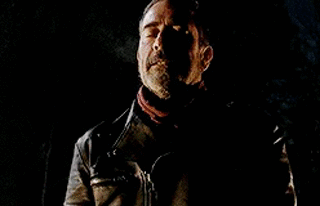 Denika Hennessey
the Songbird
25 years young
Fiery auburn hair
Bound to no-one

Yes, Hennessey. Like the Whiskey.