Name: Malory Grace-Spiderwick
{Malory's FC: Sarah Bolger}
Age: 28 
Hair Color: Brown or Blonde
Eye Color: Blue
Hight: 5 foot 6 inches
Sexuality: Bisexual, with a preference toward men
Relationship Status: Single (Will vary between RPs)
Location: Wherever the job takes her, but she lives in Maryland
Pet(s): Byron, Arthur's gryphon
Interests: Reading, going to the gym, fencing, running, hunting, ballet, drawing, and drinking
Disinterests: The ocean, summer, and petnames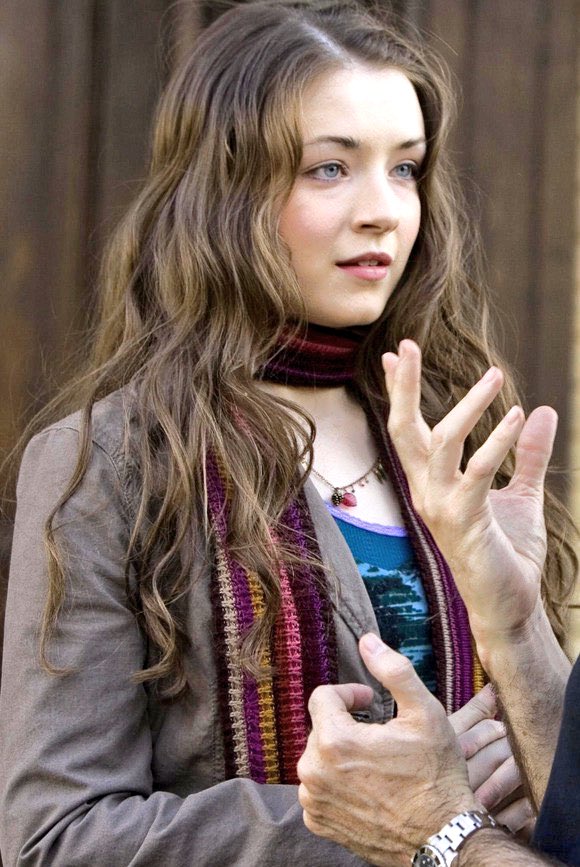 Malory wasn't a kid who believed in magic—the tooth fairy, Santa Clause—that was all a bunch of nonsense to her. Those things just weren't real to her, despite how hard her mother tried to stop her from spoiling Christmas for her younger brothers. When Malory was fifteen, her parents divorced, and her mother took full custody of Malory and her younger twin brothers, Simon and Jarred. No longer being able to afford their home in upstate New York with her income, Malory's mom packed up the kids and moved them to Maryland, where Malory's great, great uncle had left a house to the family. Arthur Spiderwick had disappeared one afternoon nearly seventy years ago, and left the house to his closest living relative. That was his daughter, Lucinda, who had been a little girl when he disappeared, but she had been put into a series of care homes after spouting a bunch of nonsense about her father being taken away by fairies and goblins living in the woods around her house, leaving the house to Malory's mother.
The first week in that house changed Malory's life forever.
Her brother, Jarred, discovered a book in a secret room in the attic, written by Arthur. It was filled with drawings, descriptions, teeth, claws, skin, and wings of imaginary creatures, like goblins and sprites, phenoxies and gryphons, dwarves and elves. Now, according to the book, humans can't naturally see these creatures, they needed to look through a rock with a natural hole in it, or hold a four-leaf clover for a temporary glimpse into the other world. Or, they could soak their eyes in fairy bathwater or hobgoblin spit, giving them what's called the Sight…forever. Jarred believed every word, and tried convincing his family, but, of course, no one believed him, especially Malory. And she didn't believe him until she saw Jarred's twin, Simon, be dragged into the woods by nothing. Turns out, it was a goblin pack, who lived within the woods around the house (also turns out Aunt Lucinda was right), thought that Simon was the twin who had the book. That book, Arthur Spiderwick's Field Guide to the Fantastic World Around You, has more information about some of the creatures than those creatures even knew about themselves. That book…That book almost got Malory and her brothers killed while trying to keep it out of the hands of the goblins and their ogre master, Mulgarath. Mulgarath planned on using the information from the field guide to destroy and rule over all other fairies by exploiting their weaknesses Arthur had discovered.
 Thankfully, with Malory now convinced, Jarred and her were able to save Simon. The three of them were given the Sight perinatally by a hobgoblin—he very kindly spit in their faces after eating a roasted cat, their roasted cat—making it easier for them to fight the battle they had gotten themselves into. Trolls and goblins sent by Mulgarath terrorized the Grace siblings, their house, their mother. The conclusion of the battle columnated at the Grace family's new house, ending with their house completely ransacked, filled with dead goblins, and Mulgarath, thankfully, dead, eaten by previously mentioned hobgoblin.
 Mulgarath was dead, and as far as they knew, the information about Arthur's book wasn't spread farther than all the beings that were now currently turning into mush on their kitchen floor. The book was safe, and they were safe. Mostly. Now that they knew about this world, they were a part of it, especially Malory. With her experience in fencing and sword fighting, she became the main hunter and protector of the family. Jarred, when he became an adult, learned how to use a variety of guns, letting him help Malory hunt. Simon, on the other hand, became the researcher of the Grace kids, adding onto their great, great uncle Arthur's research. Though this time, they kept it a lot more secretive—they didn't want another battle with an ogre.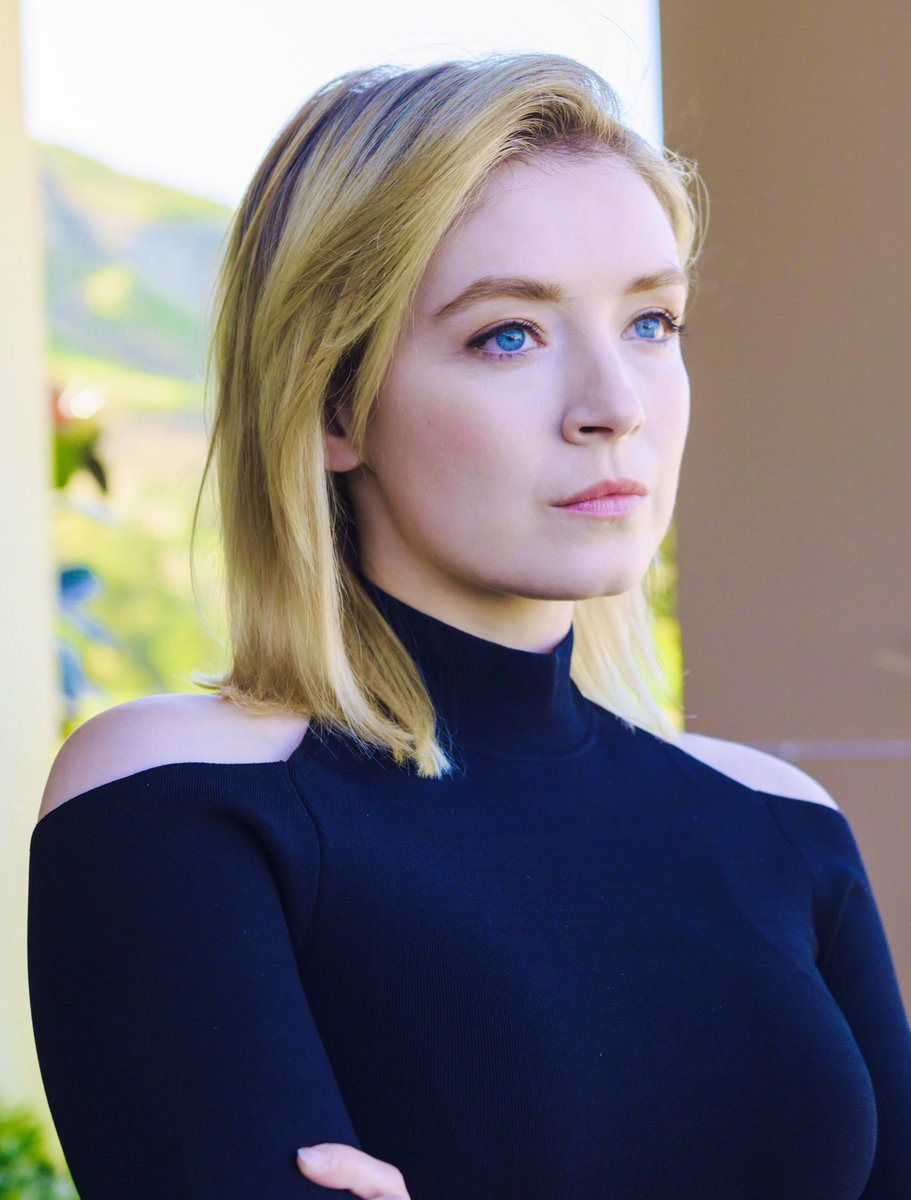 Now, ten years later, Malory is the only one who still lives in the house where all of this started.

*At the age of twenty-seven, she was the last member of her family to still live at the estate in Thurmont, Maryland. Her brother Jarred had moved to Northern California, where he kept an eye on the giant and dragon populations. There was a very delicate balance to maintain between the two species that had a habit of killing each other. Simon, on the other hand, had moved back to upstate New York with her mother Helen. Simon got a job with computer programming, and Helen was writing a series of short stories and novels that just happened to reflect real life events a bit too much for Malory's liking. Especially when she was the one creating the illustrations for said stories. 
Malory was…just a bit of an outcast. The people of Thurmont weren't cruel to her—aside from the rotten kids that kept sneaking onto her property—but they definitely kept her distance. Something always weird happened around the Spiderwicks, ever since her uncle had gone missing and his daughter spouted stories about fairies until her dying days. Then Malory's little family showed up, and well…you shouldn't cross paths with a black cat or walk under an open ladder, and you shouldn't talk to the family who speak with monsters. Malory was avoided by most anyone in the town, only a handful of the citizens either didn't care about her family's history, or believed her. Chuck, the owner of the local secondhand book shop in town, had his own share of witnessing the strange and unusual. Hell, he even had a brownie living in his shop, who kept the place clean and free of moths. The creature was shy, though, and both him and Malory had only caught glimpses of it. *
Malory doesn't have many, if any, friends. After high schol, where she wasn't really close to anyone in the first place, anyone she could have considered a friend skipped town to go to college or have a career or live their life outside of Maryland. In the following years, Malory spent more and more time by herself. She hunted alone, ate dinner alone, watched movies alone. She knew people in town, of course, but still kept to herself. She was the niece of the weird guy who thought fairies were real and she walked around with a sword. Instead of talked to, she was talked about. Stares and whispers from the locals who knew the backgroud of the area. Hell, Malory's great aunt had been locked up a care facility since Aurthur had disappeared decades ago, and as soon as her aunt was released, she disappeared as well. People were waiting for Malory to disappear next, or for her to get arrested and thrown in jail for carrying around a sword--which, by the way, was perfectly legal, if unnerving to some people. 
Now, outside of town...(TBC)