Quote Of The Week: 
"If you don't understand my silence, how will you understand my words?" - Unknown
Current Status: 
Working on a side project.

Feeling: 
Excited.
With:  
A crazy redhead
Thoughts: 
"...I hope he's impressed with this one..."
IRL: 
N/A

Story:
As a frigid winter gale ripped through the streets of  New York City, a teenage mother-to-be had just finished grocery shopping for her choice of the night. A nice tall bottle of Vermouth, a brown paper bag crudely wrapped around the body and label. The ditsy teen didn't seem to realize that alcohol doesn't warm you up, it only cuts off the receptors in the brain that help alert the body of it being below the normal temperature. 
Plopping her chunky frame down onto the park bench, she leaned back and downed a quarter of the bottle...half the bottle...
The mother truly believed nothing was wrong, until the first drop fell. Then another. And another. Then what seemed like a large bucket being poured onto her feet. Confused at the warm feeling, she looked down at the snow beneath her legs, seeing the small infant laying in the snow, crimson and pieces of unnecessary organs around it. Letting out a shrill scream, the young girl picked up the infant, unsure what to do. 
The young girl ended up running to the closest hospital, which took the baby away from her, plugging the infant into the ICU. It would be days before the vitals of the baby could be determined. The mother was long gone, with no record of her even being there. The baby was given a name by one of the officials on her case.
Her name was Diya Ozaki.
Diya was put into an orphanage once she was cleared with good vitals from the hospital. She had never cried, or...at least what the doctors knew. See, her vocal cords weren't exactly fully developed. She could mumble, she could wheeze, but she could not speak. Her life in foster care was hard, since all the other children wanted nothing to do with her. She had no friends other than an old teddy bear she found from the child who once slept in her bed.

Turning eighteen, she was released from foster care. She was given two pair of clothes that would fit her, and about six hundred dollars in cash. The only thing she was told was there was a bus waiting to take her to the apartments she was set up with until she found a job within three months. Diya did in fact find a job, one that doesn't require talking. Since she was really good at sewing when she picked it up in foster care, she obtained a job as a tailor at a local shop. 
The tailor shop has given Diya the chance to meet a lot of people. Business, punks, etc. It seems she is always stitching up some punk's wounds after a knife fight, or just a missed jump on a skateboard. They come to her, because it's a lot cheaper than going to a hospital. Plus, she's very friendly to them. They sort of...treat her like a sister, like family. Even though they are up to no good, she still enjoys the company they give her, even if it's only for a little bit...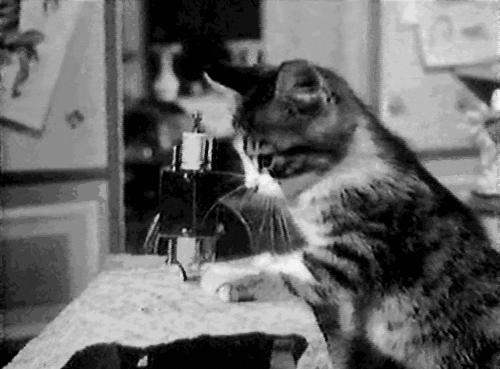 Since getting this job, Diya has picked up sign language, finally giving her that voice she's been searching for all her life. There aren't a lot of people who understand sign language, but she always hopes she will meet that one person who can have a decent conversation with her someday. But, for now, a girl can only dream.
Relationships/Family: 
Diya doesn't have any family, or friends in her life. But, she hopes that will change. 
Appearance:
Diya stands at 5"6 with somewhat of a thin frame, though some curves are visible. Dark ebony locks don her head, reaching her shoulder blades, usually pulled into a side ponytail for work, or left to drift behind her in long waves. Her skin is an average tan, not too light, not too dark. Her eyes are a nice shade of dark turquoise. She is now at the ripe ol' age of twenty-three.  
Facts about Diya:
~ Diya's job is one of the highlights of her life. Even if she is off, she will find something to work on, whether it's a small hole in the curtains, or fraying fabric of jeans.
~ Her favorite meal is any type of fish, but catfish is her favorite.
~ She has pets! A hedgehog named Thimble. 
~ Diya is super kind and a good listener when someone is having a bad day.
~ Diya has always cut her own hair. She is secretly afraid someone will cut too much off and ruin her entire life of growing it out.
Rules of RP
~

 At least four sentences for a reply. If you give me little, I'll give you less.

~ 18+ activity is here. So, if you are young, you have been warned. 

~ I also love to Roleplay in many ways, so don't be afraid to ask for a different setting. 

~ Have fun! That's what we are here for, right?